Who would have thought that apps could one day help save lives? The decision made by Apple and Google to partner on COVID-19 contact tracing technology is remarkable in various ways:
First, Google and Apple, usually competitors in their daily business, are working together! And second, user privacy and security are central to the design.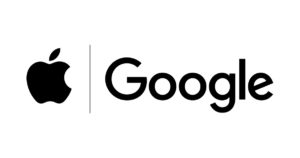 The Challenge: Spread the App
The success of the app will depend on the number of devices on which it is installed, and how quickly, bearing in mind that every country will create and distribute its own version of the app. Only if a critical mass of people successfully has installed the app will it have an impact.
So how do you promote and distribute a product that is different in every state and available in two different app stores?
Media like TV and radio reach most people. But it's hard to imagine that an anchor on TV or radio would start telling or actually spelling the right web link to download the app, isn't it?
Via any TV set or radio, Tonio would be able to send the right web link directly to the audience's mobile phone. Users would automatically be directed to the right app store and could easily and quickly install the right app.