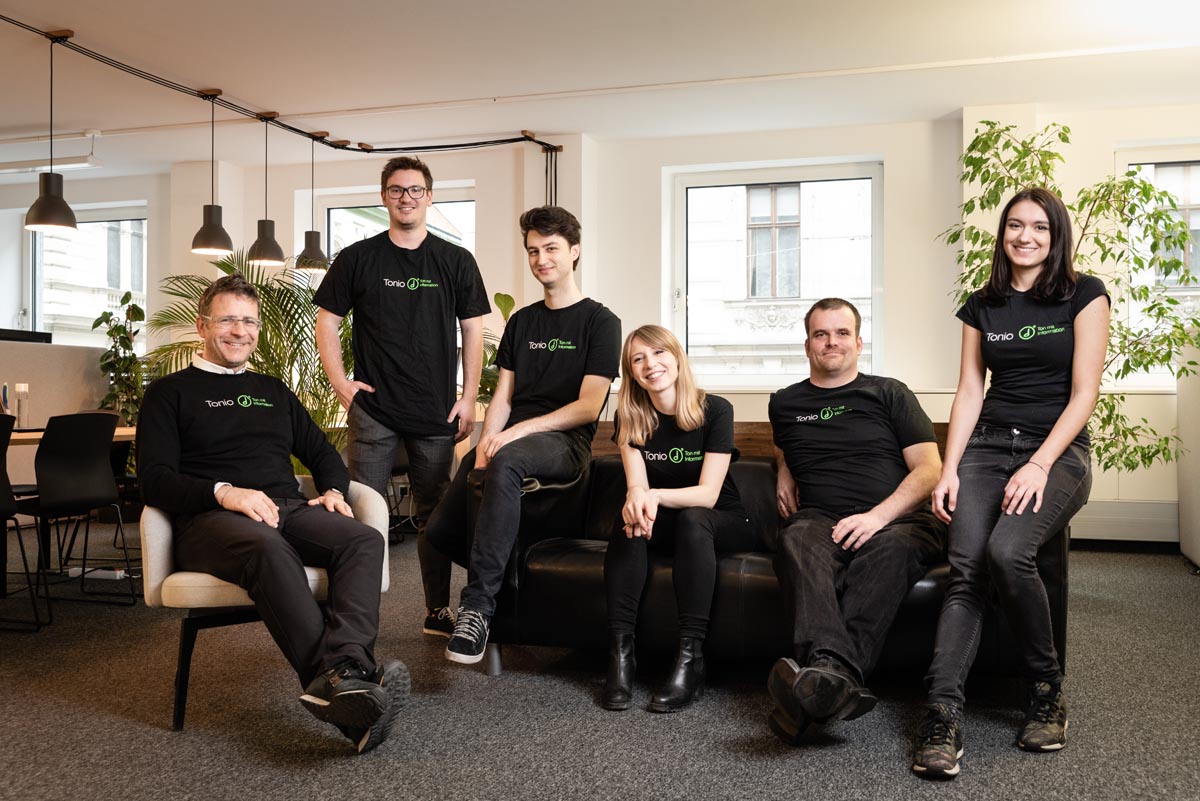 Our vision is to establish a new global standard for inaudible, real-time synchronization and delivery of data to smartphones and digital assistants in the world of broadcast (radio and TV) and internet of things (IoT) via audio: The QR code for audio.
Dr. Florian Novak is Tonio's founder and CEO. His Ph.D. in Law is from Vienna University. His relationship with WarnerMedia began in 2017 through Turner Broadcasting System. His 20 years of broadcast industry experience include the founding of Radio NRJ in Vienna, LoungeFM, and the 2005 launching of the world's first 3G only radio on mobile phones. Known as a visionary and innovator in the media industries focused on technologies with transformative potential and implications for the preservation of privacy, Dr. Novak often presents at media conferences like Radiodays Europe and Munich Media Days.
Fiona is responsible for putting the dots on the i's. As a Content Creator and Manager, she designs our media to make it pop and act as a messenger of our brand image. Discovering her love for the visual arts early, she came to us after completing her studies at SAE Vienna, where she both explored the possibilities of Media Design, Animation, Motion Graphics and Post Production and collected her first experiences in the industry.
Vlad is our Audio Expert and is responsible for the encoding and broadcasting of Tonio's encoding system. With his expertise in audio broadcasting as well in Immersive audio, he is a valuable addition to the team. While focusing on audio, Vlad also is working in other areas of the company, making him a strong part of the team. Vlad holds a Master's degree in Audio Design.
Wolfgang Neubert steers us towards the best applications for Tone with Information. He has around 15 years of experience in top management consulting with McKinsey & Company. In recent years he has served on a number of executive boards for Austrian corporations. Dr. Neubert studied at the Institute of Telecommunications in Vienna.